aryan skrev:
track_snake skrev:
Those who deny the correlation between expansion of sugarcane plantations in Brazil and the deforestation of the Cerrado and the Amazon belong to a minority.

/track_snake
I would certainly agree with you that there is a correlation, it was presented to you before but here it is again.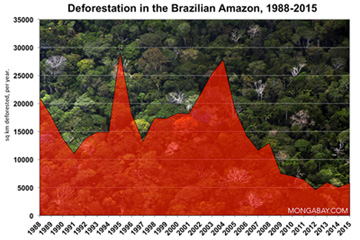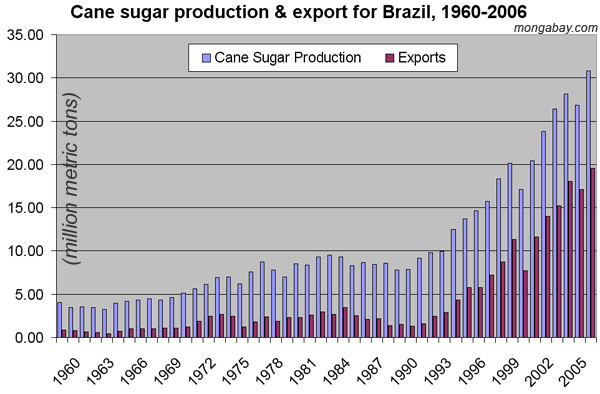 As you can see an increase in ethanol production correlates to a decrease of deforestation.
No lets try to make a theory of causation: More sugarcane production needs more land workers, currently ca half a million land workers are working in the sugercane production. There is a significant migration of sugarcane workers from the poorest region of the Brasil, the North- Northeast region, to Sao Paolo state, the richest and the most important producer of sugarcane in Brazil.
Those poor land workers would otherwise probably be engaged in illegal logging activities back in the north (the Amazon rainforest) which also is a labor intensive (and very dangerous) job.
/Aryan
-------------------
Well...
A cane cutter is usually a cane cutter all his life.
What has happened is that cane cutters from the north go to the Sao Paulo region during high season to get extra jobs as cane cutters and then return to their hometown during off-season in Sao Paulo region where they work as less paid cane cutters or wait until next high season down south.
But now when UNICA is mechanizing its plantations down in the south at a fast pace those migrant workers are not needed any more. So maybe you are right, some of them will go to the Amazon region and be hired by illegal loggers...
But probably most will stay up north where plantations will continue to use manual cutting for many years to come.
/track_snake